All the latest versions of our products can now be installed directly through the Native Access application. Native Instruments uses Native Access to manage downloads, installations, and registrations for various software products. This includes Native Instruments products like Kontakt as well as encoded libraries by Cinesamples and other manufacturers. See this guide for more info.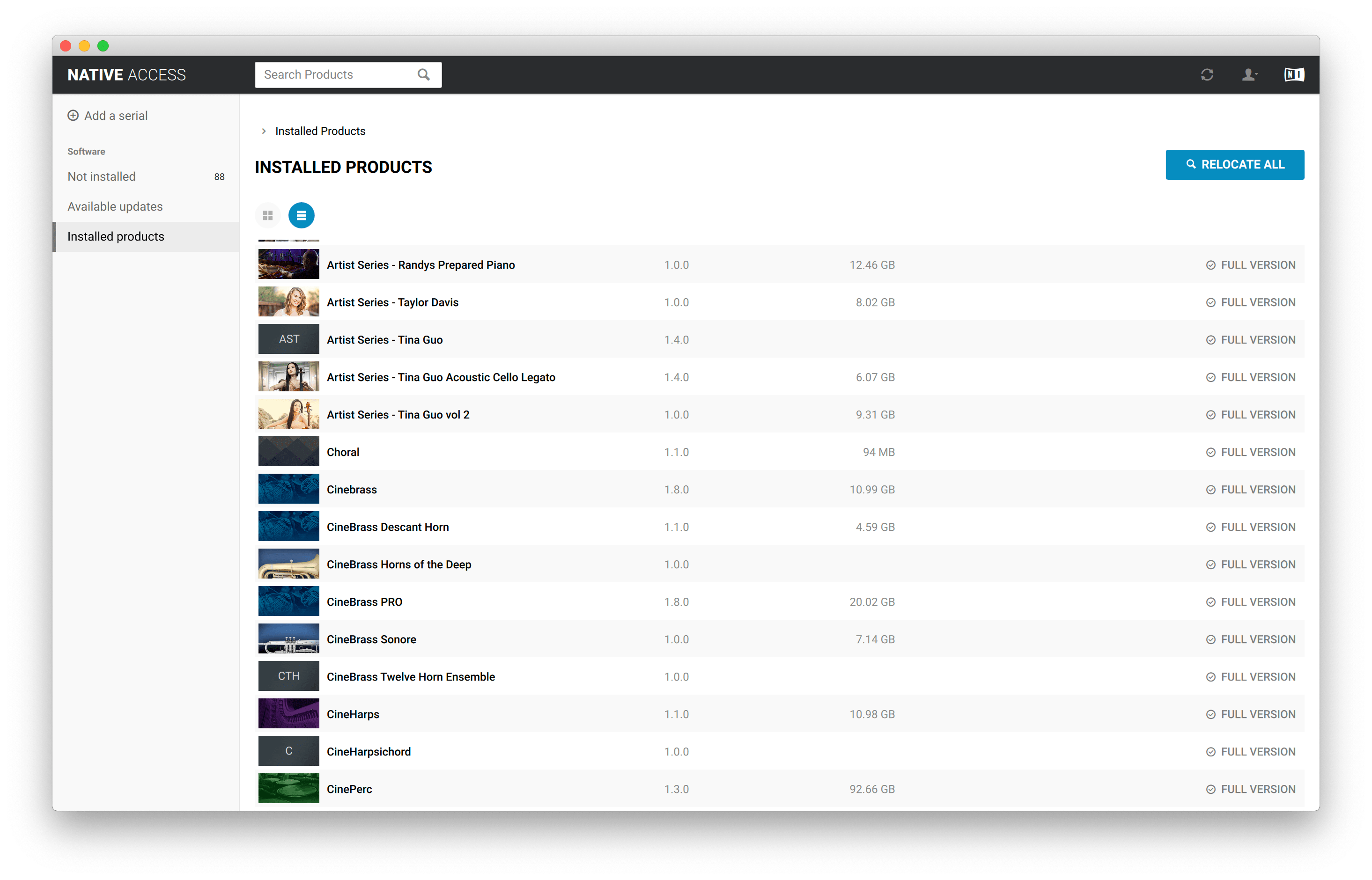 To register and install your library, click + Add a Serial from the menu on the left and enter your product serial code.
Native Access 1: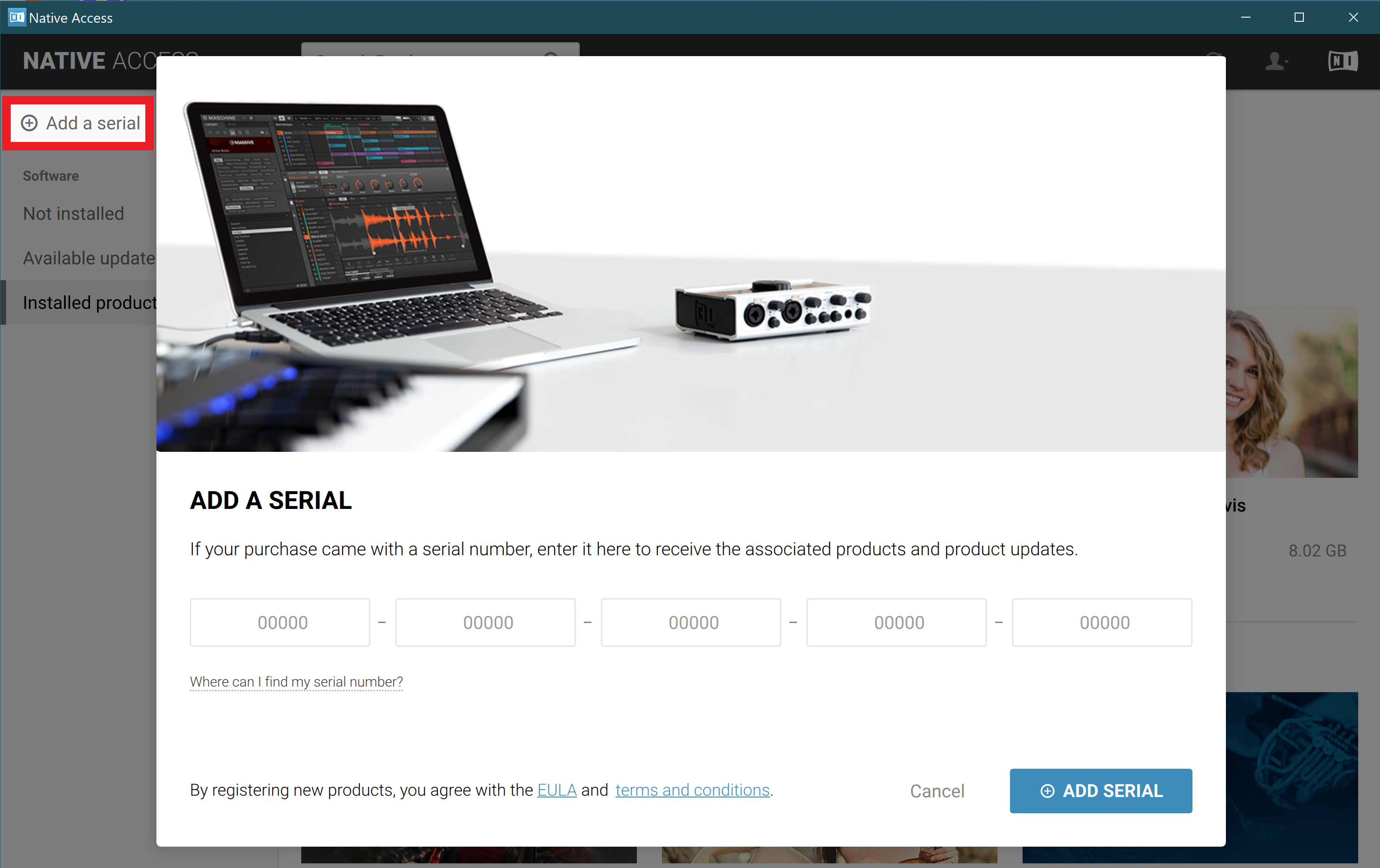 Native Access 2: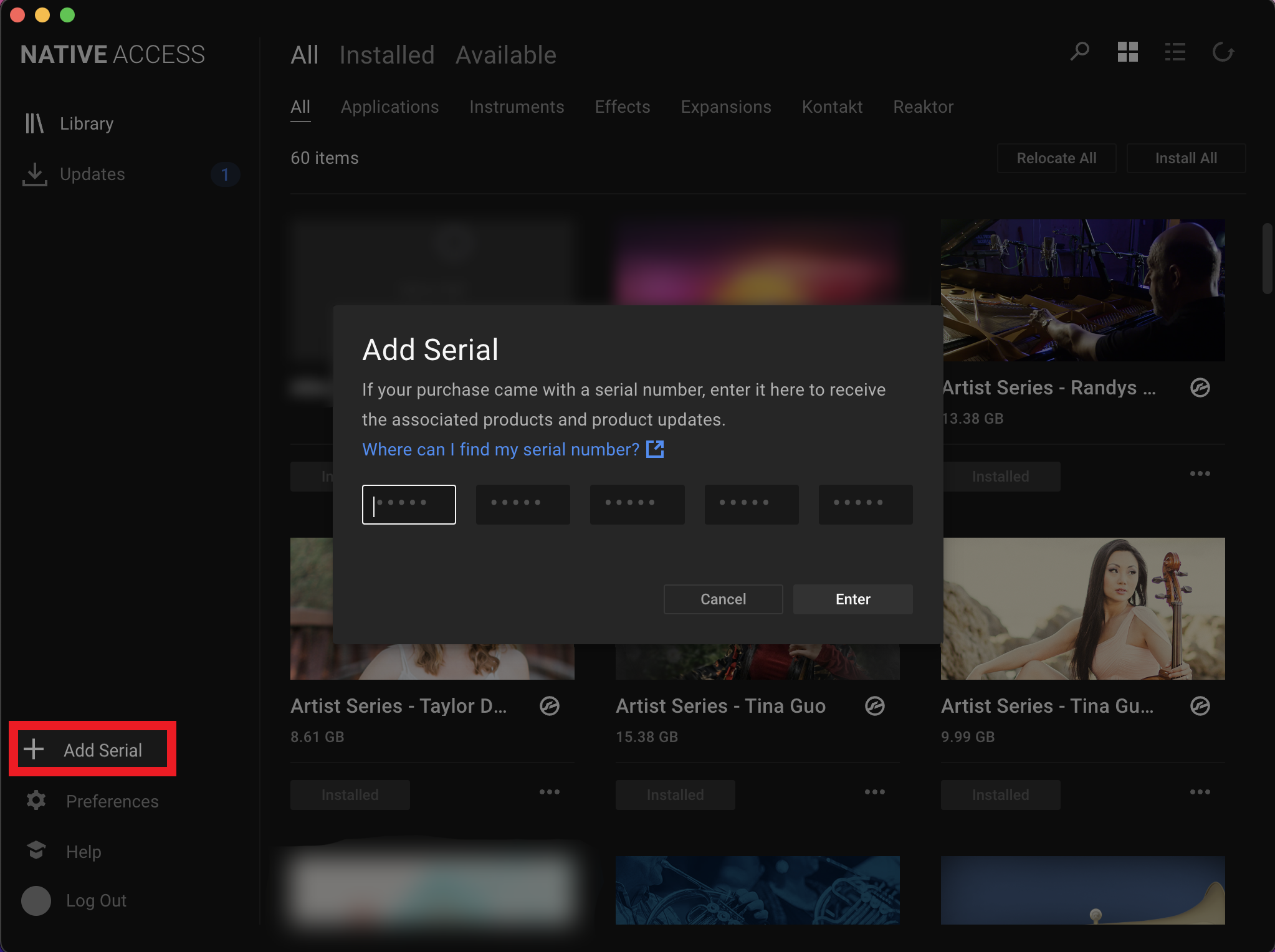 Once the serial code has been added, you can begin downloading right away through Native Access. Your library will appear in the Not Installed or Available tab, depending on your version of Native Access. From there, select Install. This will automatically download the library to your system and install it into Kontakt and Komplete Kontrol, so you can browse and load the patches.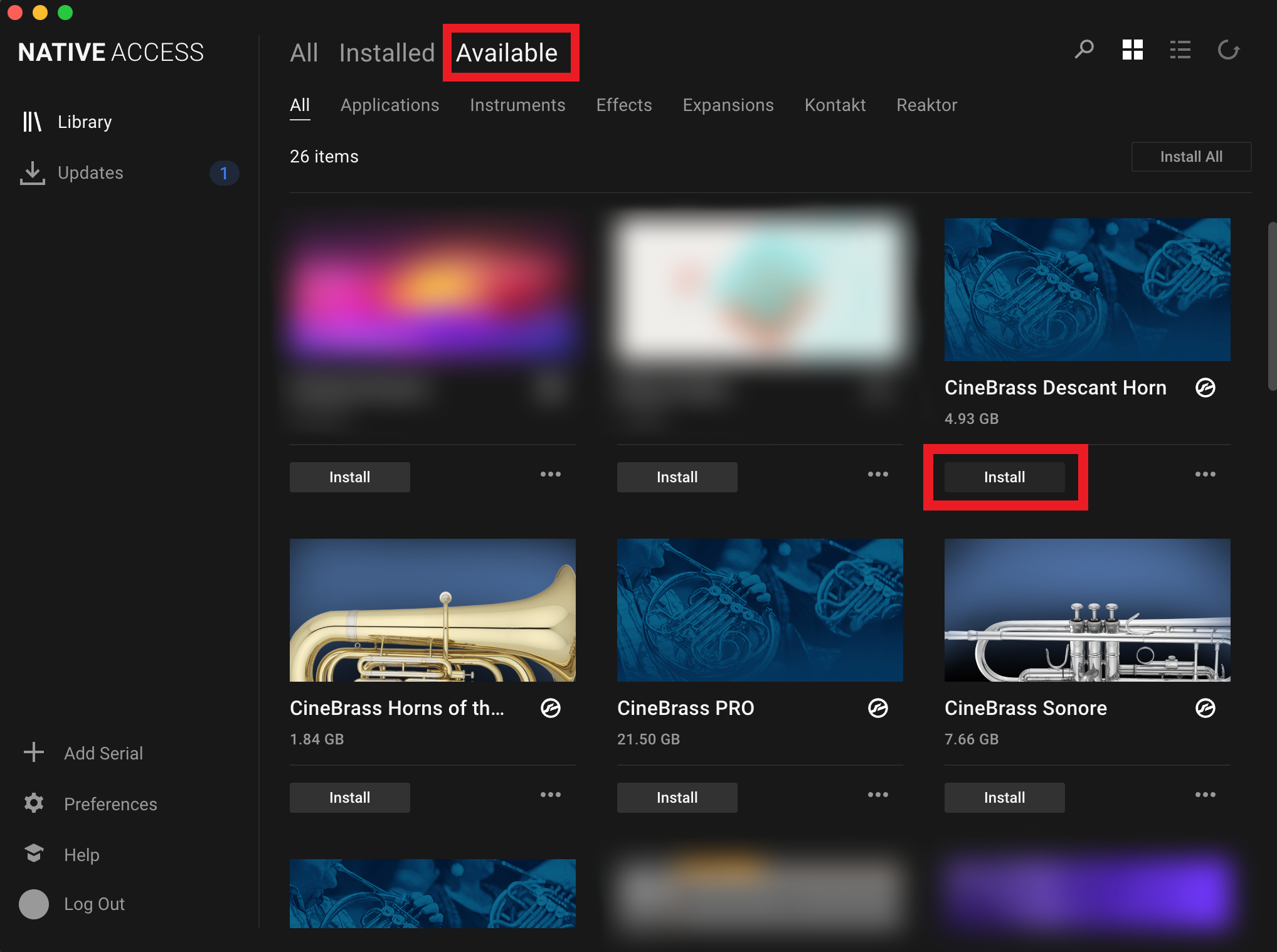 You can modify your download location for Native Instruments applications like Kontakt and library content locations, so if you want to install your libraries to an external drive directly using Native Access to save room on your system you can do so. This setting will need to be changed before selecting Install on the library.
Note: Even when installing directly to an external drive, it is still necessary to have a minimum of free space on your internal drive equal to the library size.
Native Access 1: Select the Profile icon, and then Preferences.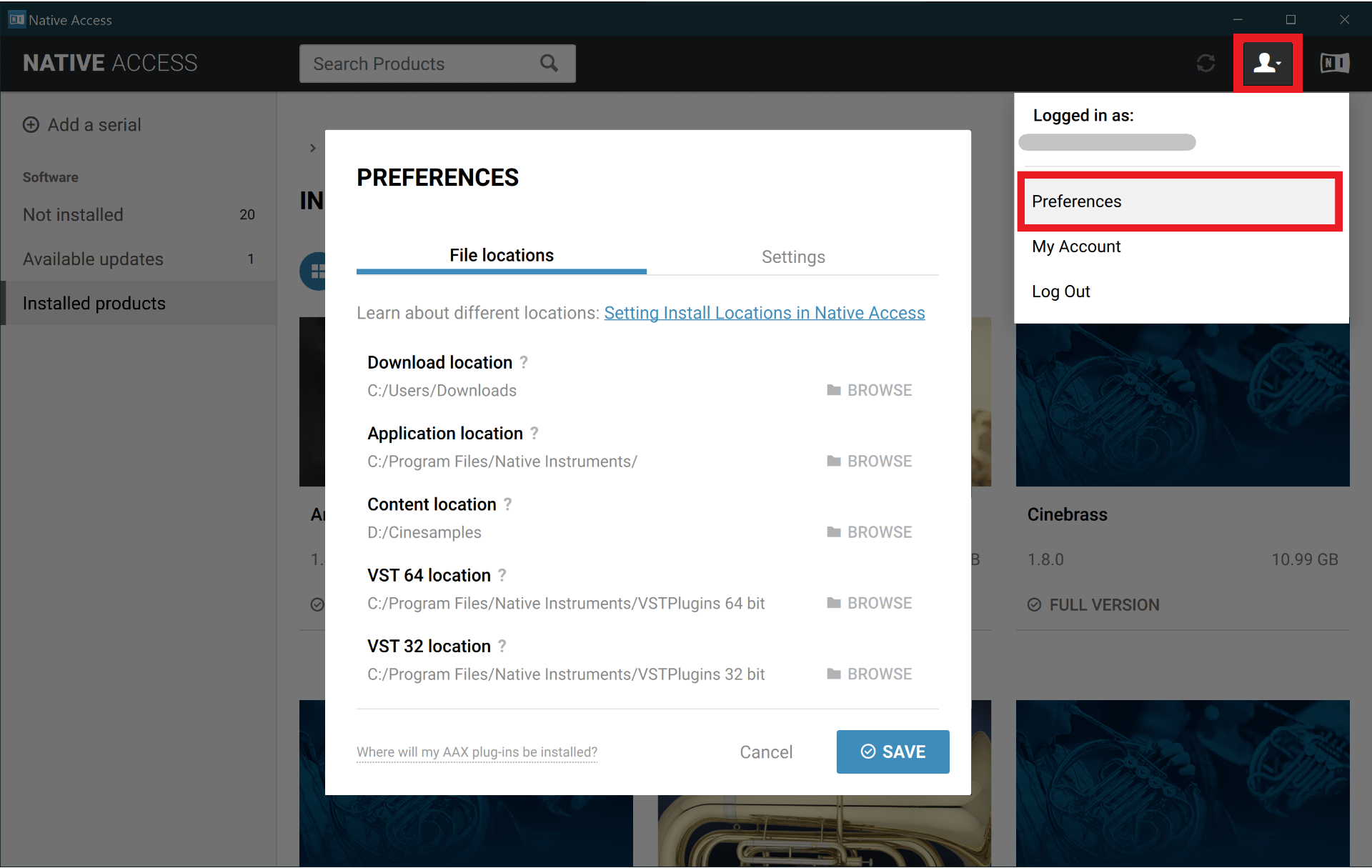 Native Access 2: Select the Gear icon labelled Preferences.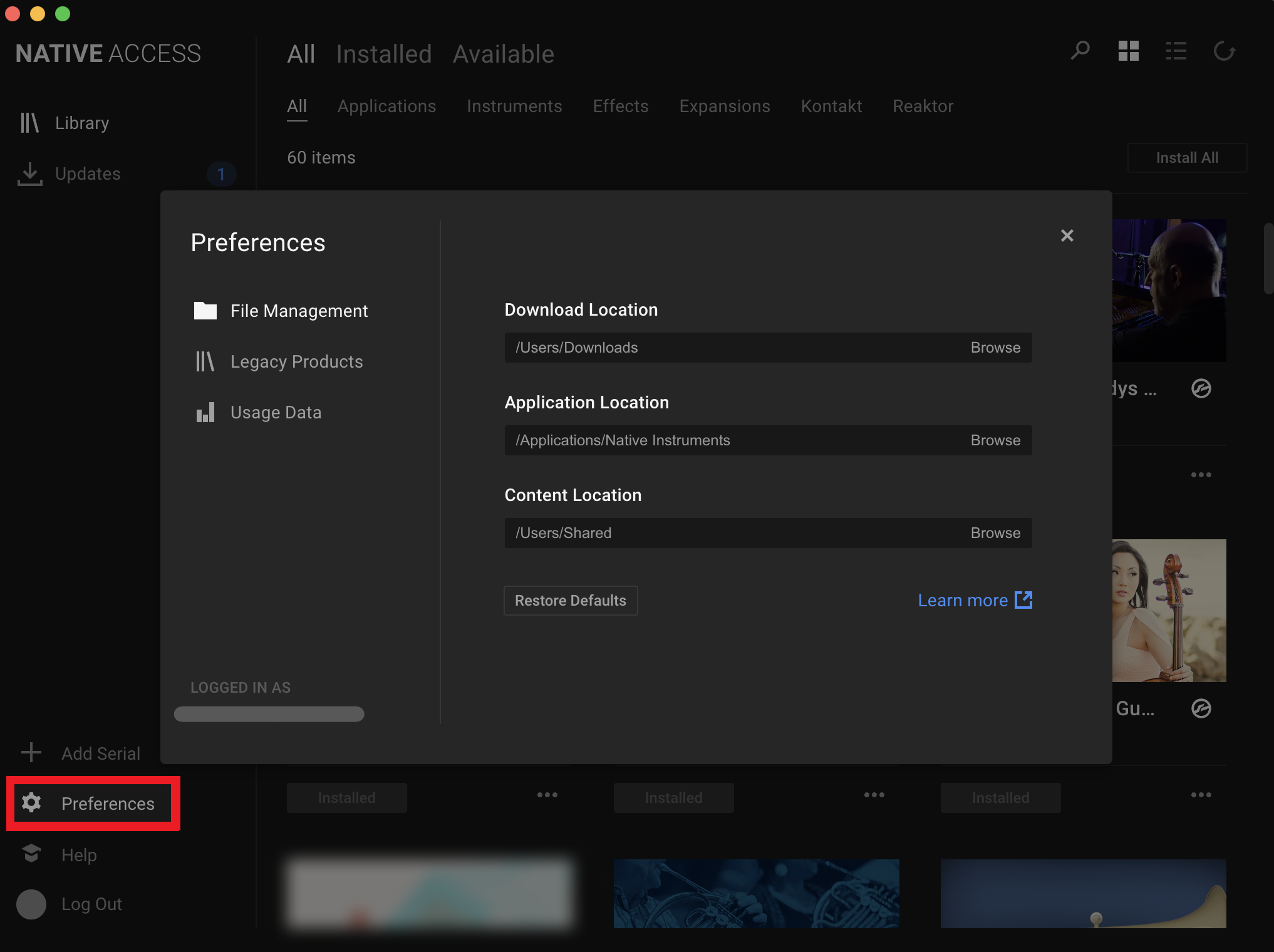 If you have a library already registered and need to reinstall it, you can do so from the Installed Products list. Hover over where it says Full Version, and click Reinstall to re-download the latest version of the library. See this guide for more info.
If you have a legacy library that is installed via our Continuata Connect system, see this guide for more info on that procedure. As of August 2022, all products available for sale through our site are compatible with the free Kontakt Player, and libraries that did not make the cut for re-encoding were discontinued.
For products that are not encoded for the free Kontakt Player, you will not receive a serial code to activate the library in Native Access. Those patches are loaded directly in the full Kontakt via the Files tab or Quick Load menu. They do not sit in the Libraries tab.
See our full Product Compatibility Chart here to see which products require the full Kontakt and which work with the free Kontakt Player.
See the following guides on Native Instruments' support site for more information on using the Native Access application:
Changing Install Locations for New Downloads
Moving Products to a Different Location