A Batch Re-Save is a useful function in Kontakt that we recommend using after installing, updating, or moving any of your libraries. You may also be in need of a Batch re-save if your library is taking a long time to load, or if the Content Missing dialog pops up saying some of the library files are missing.
When performing a Batch Re-Save, you are re-saving all of the individual patches within your library and telling Kontakt the exact sample path to load your library on your individual machine. This procedure is known to fix various bugs and glitches, smooth out performance on your system, and allow for a more streamlined workflow when loading and reloading patches.
To perform a Batch Re-Save, open a new Standalone instance of Kontakt. This process discards any loaded instruments, so it is best to do it in Standalone mode with no other programs running. You can quickly open Kontakt on Mac by pressing Cmd⌘-space bar, and then searching for Kontakt. On Windows, search for Kontakt by typing it into the search bar in the taskbar next to the Windows Start menu.
With Standalone Kontakt open, select the Files (floppy disk) icon in the top right corner, then Batch Re-Save from the drop-down menu.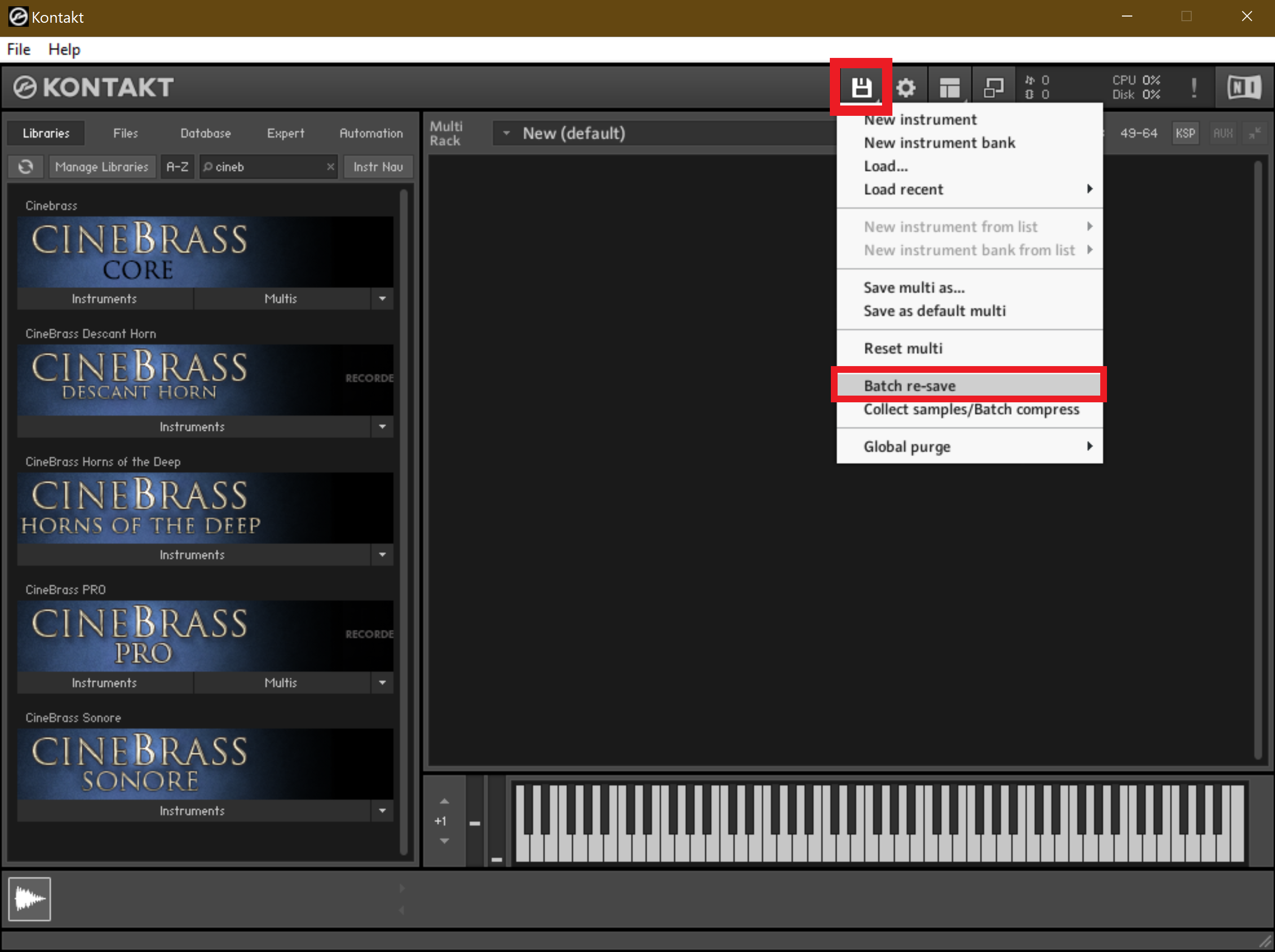 A warning message will appear. Select Yes to proceed through the message.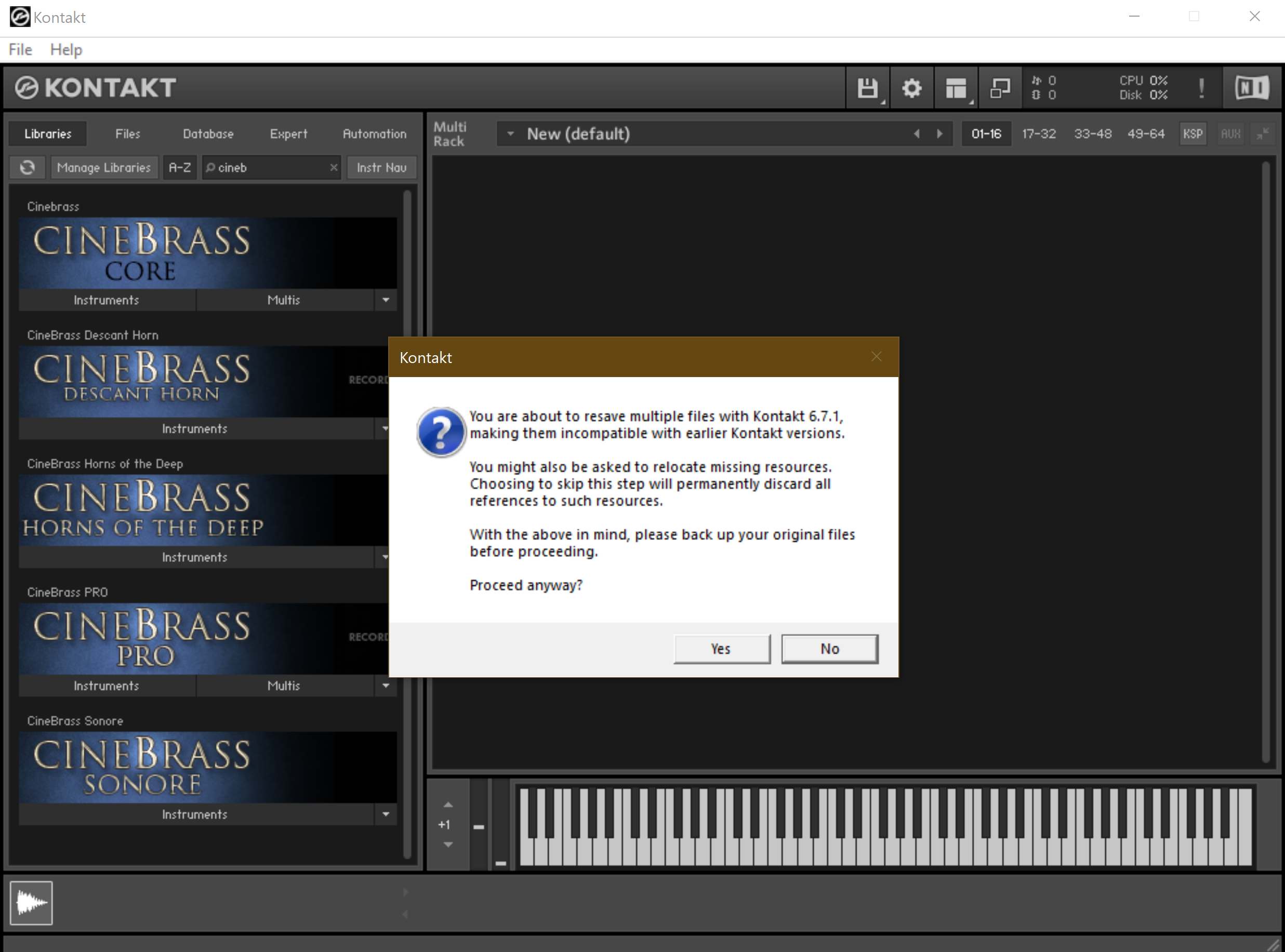 A new Browse For Folder window will pop up. Navigate to the location of the main folder for the library you are performing the Batch Re-Save on. Make sure this folder is selected, and then press OK.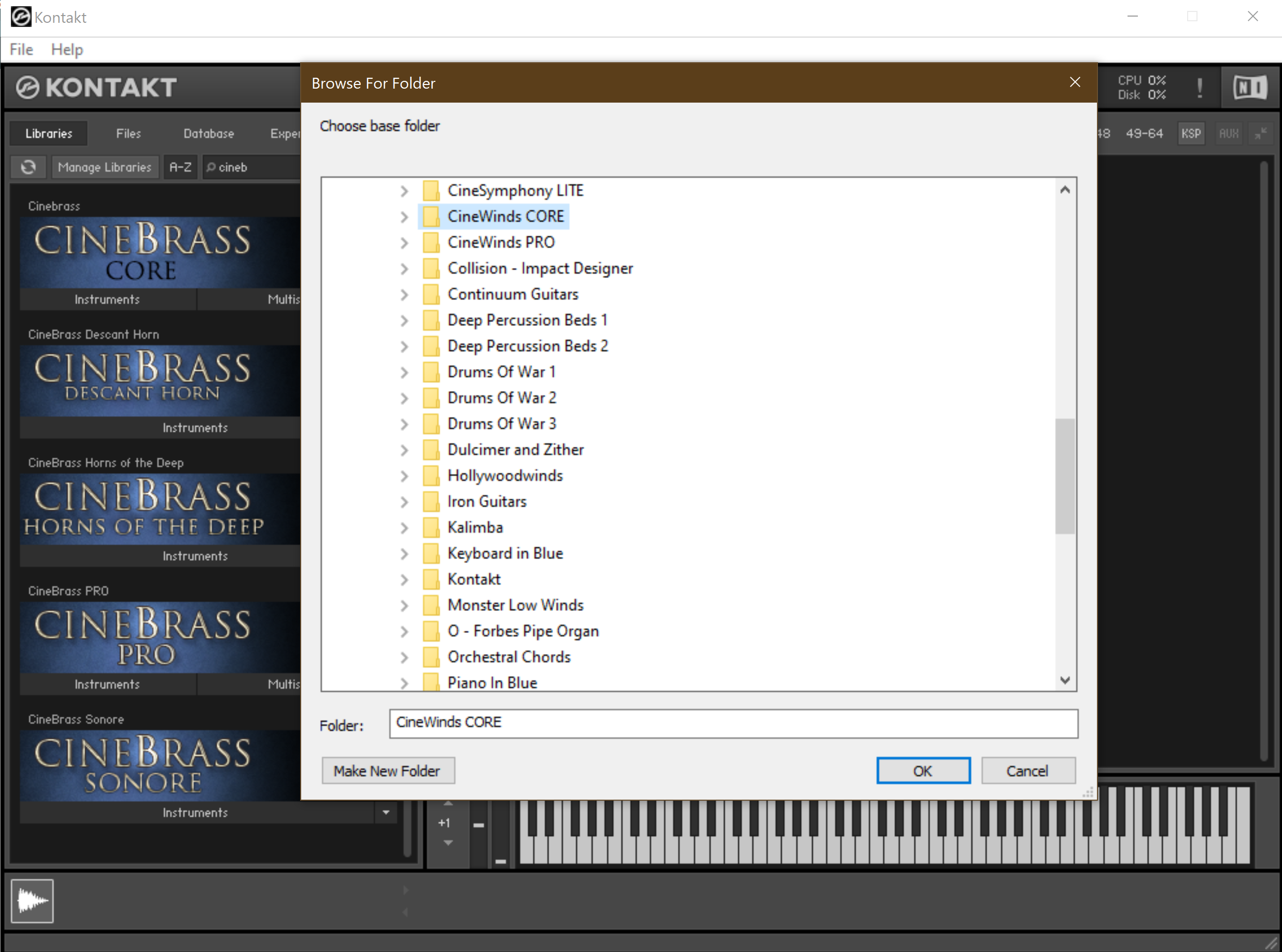 The Batch Re-Save will begin for that library. This may take several minutes to resolve the sample paths and re-save the patches.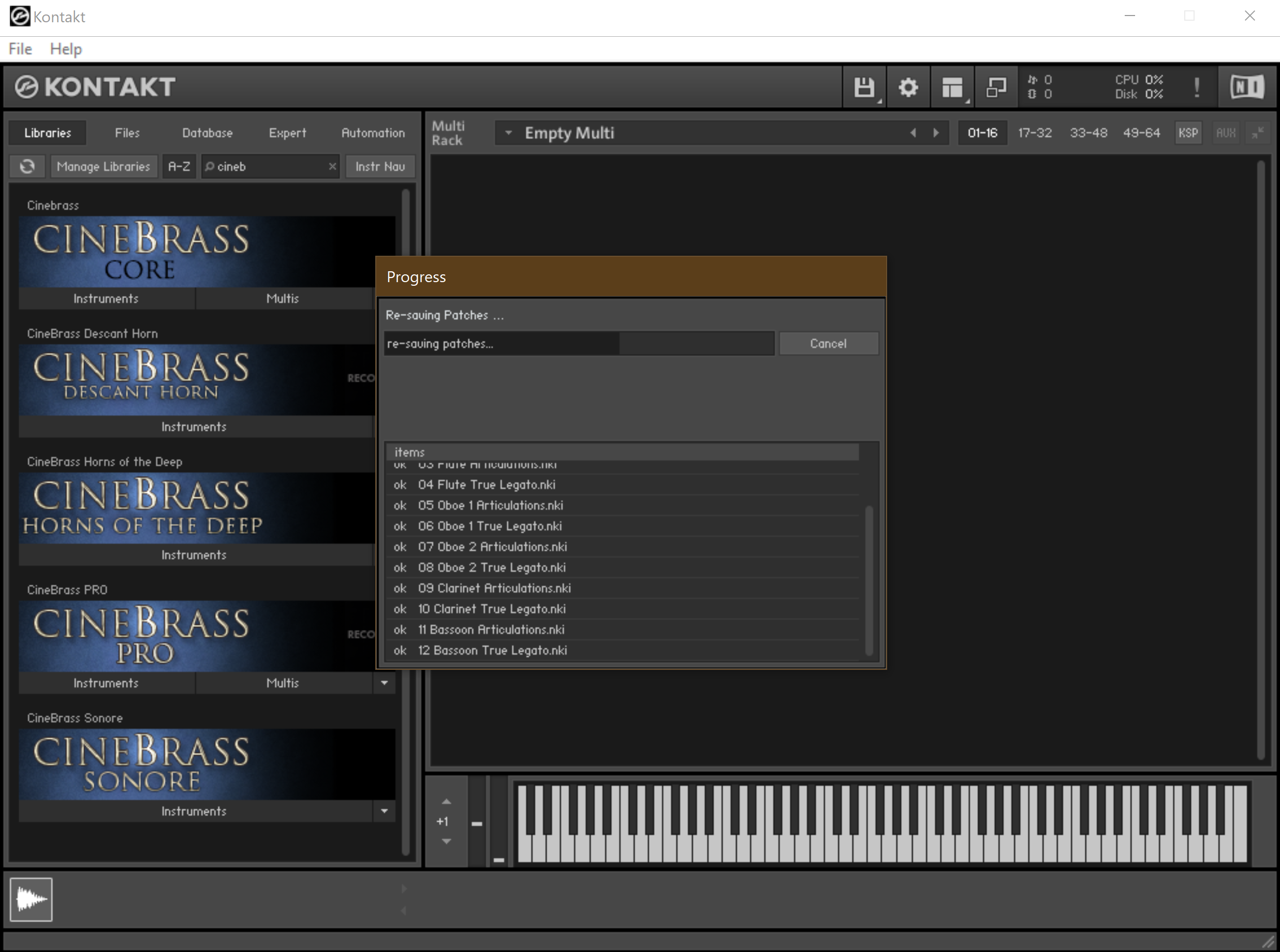 Once the Batch Re-Save is complete, you will experience faster loading speeds since Kontakt will automatically know where to look for the files on your system.