If you need to reinstall your products at any time due to a system upgrade, hard drive replacement, or other circumstance, you can do so using Native Access or using Continuata Connect, depending on the library.
See our CineSamples Product Compatibility & Version Chart here.
Native Access
Our license codes can be installed and activated on up to two computers at the same time, using the same Native Instruments account, via Native Access. Simply log in to your NI account and you will see the products available for download through Native Access. For non-encoded products and certain libraries not yet available for direct installation through Native Access, you can use Continuata Connect.
List of Products Available for Native Access Installation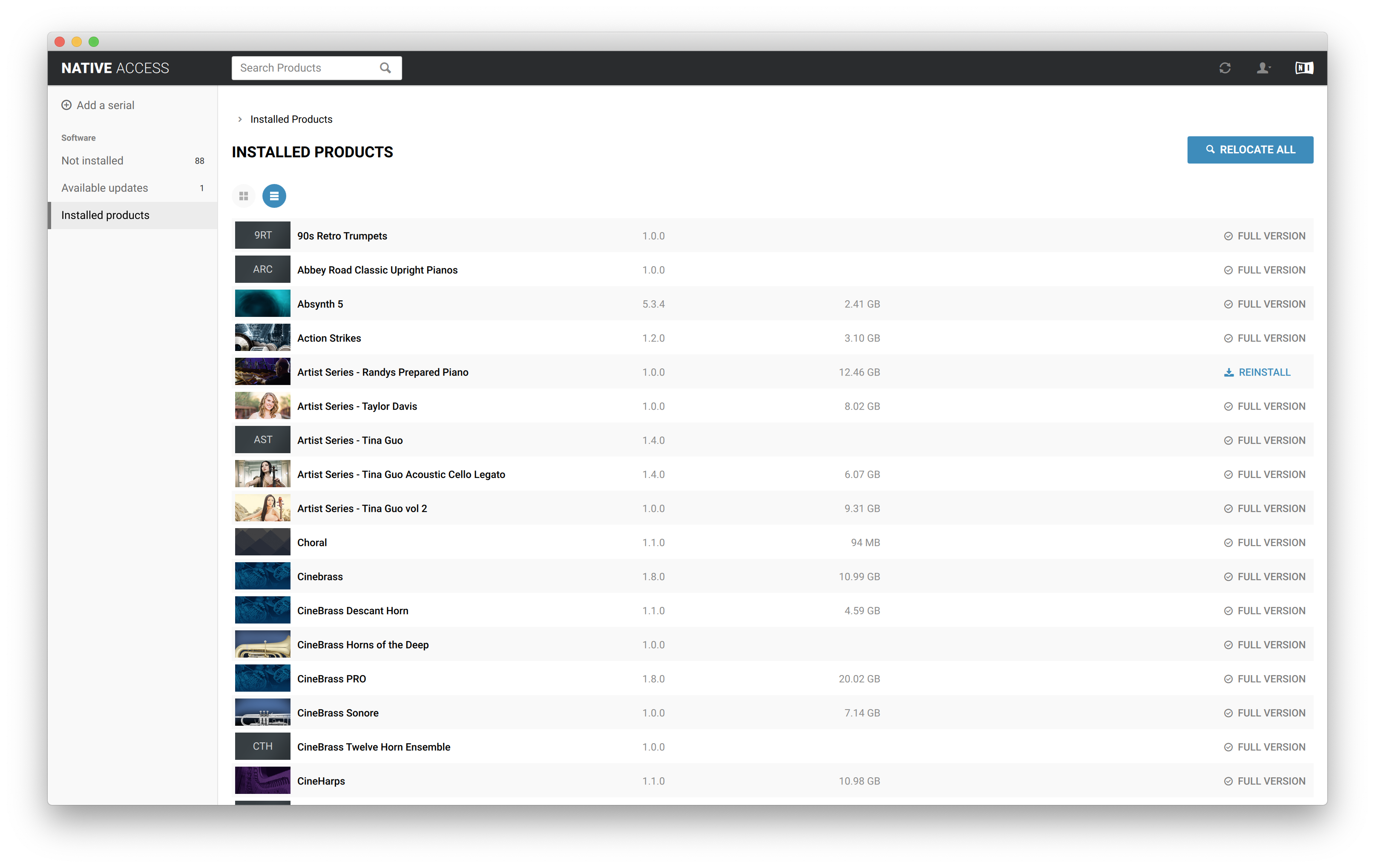 To Reinstall a library, first find it in the Installed Products tab in Native Access. Depending on your version of Native Access, hover your mouse over where it says Full Version and click Reinstall or select the three dots on the bottom right of the library and then Reinstall.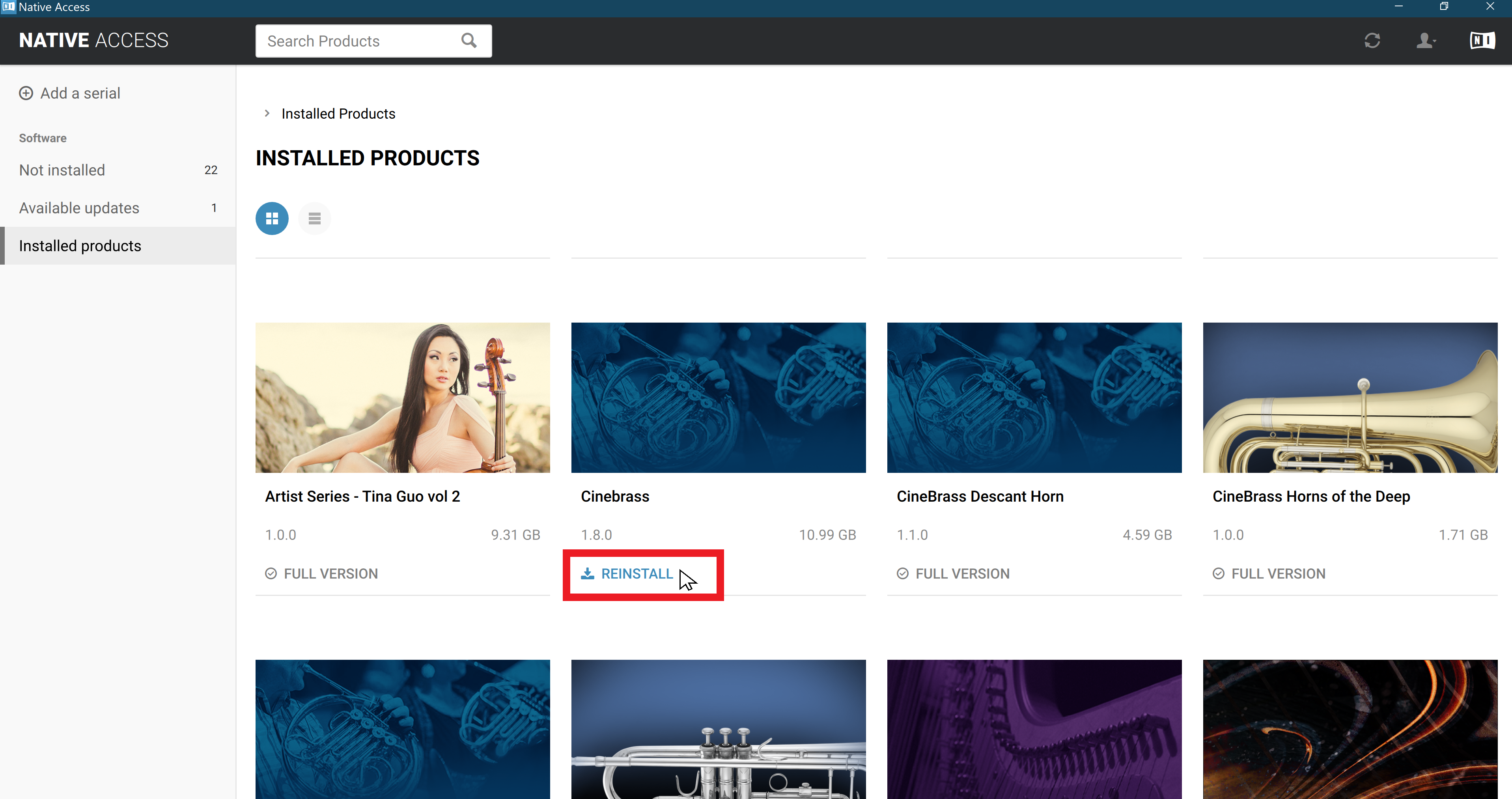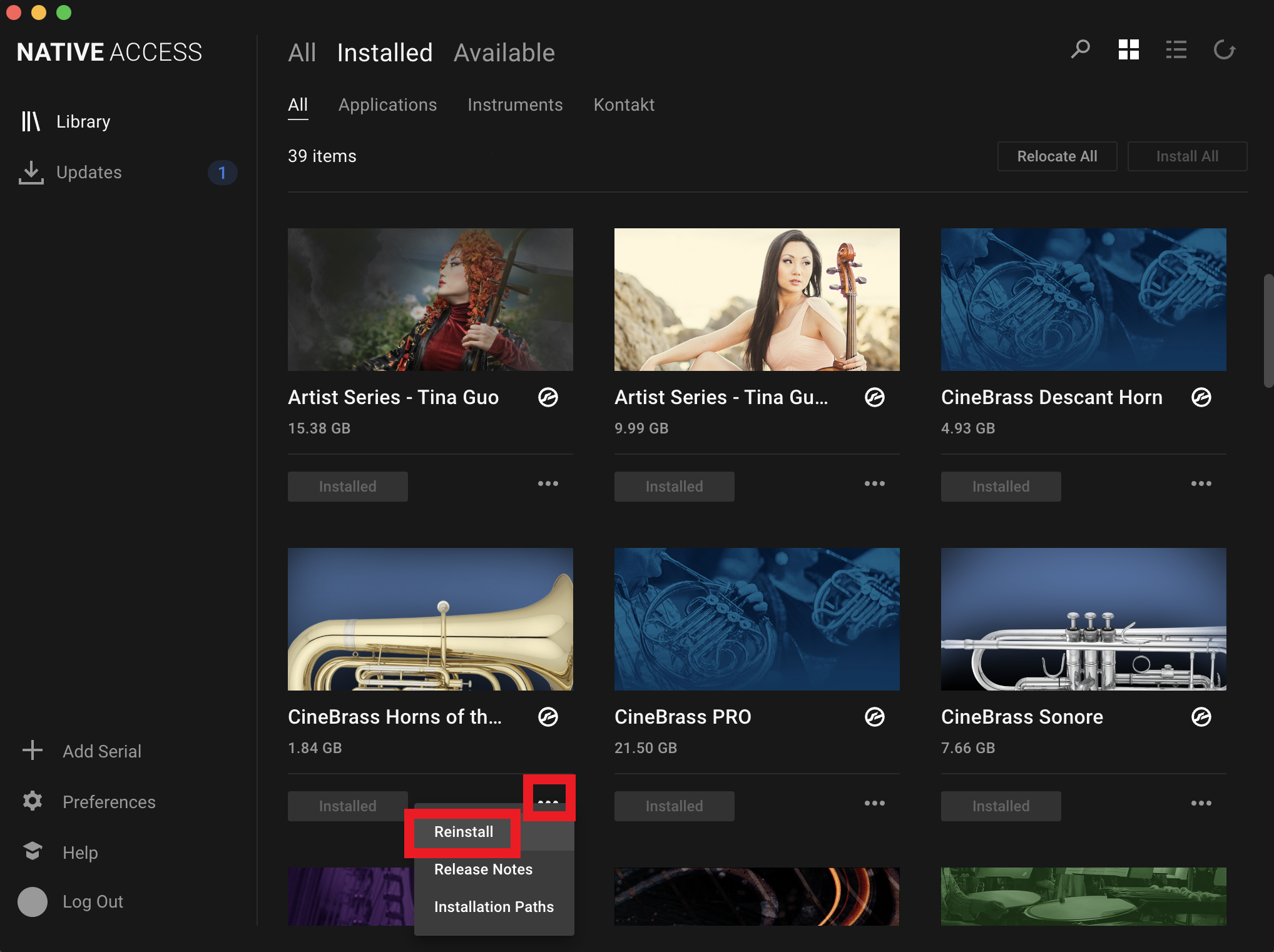 Continuata Connect
To install using Continuata Connect, open the app and paste in your download code. This will automatically download and extract the .rar files to your system in the specified location.
List of Products to Download via Continuata Connect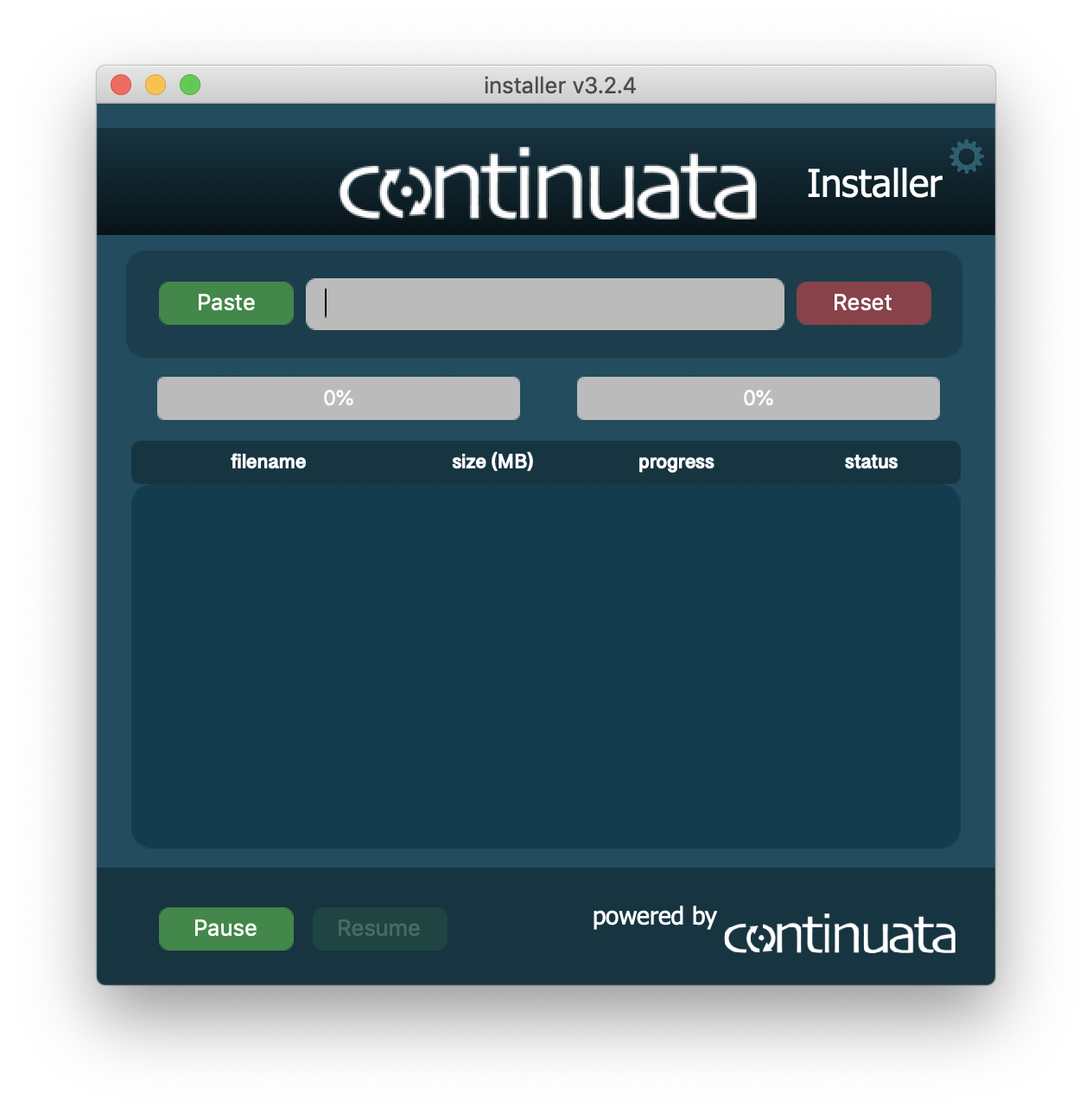 Make sure the application is set to Download And Install, not Download Only, by clicking the Gear Icon to verify the settings.